OMEGA POCKET WATCHES.
MONTRES DE POCHE OMEGA.
OMEGA is a mythical brand of watches for collectors.
La production de montres OMEGA est numériquement l'une des plus importantes de l'histoire de l'horlogerie.
.


The brand was rewarded for the quality of its calibers.
La marque reçut de nombreuses récompenses pour la précision de ses mouvements.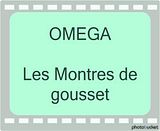 .


Here is a very old watch made by OMEGA in the
beginning of the brand's life just after the
abandonment of the brand LABRADOR.
Très ancienne montre OMEGA produite dans les tout premier temps de vie de la marque, juste après qu'elle ait troqué le nom de LABRADOR pour OMEGA.
.


This is a very unusual caliber created in 1896 with settings.
Trés beau calibre créé en 1896 à châtons vissés.
.


Shown above are two OMEGA military watches made for the British army.
Deux montres militaires OMEGA faites pour l'armée Anglaise.
.

.


The caliber OMEGA 38.5 T1 15 P created in 1932.
Le calibre OMEGA référencé 38.5 T1 15P (1932).
.
It's not rare to find an OMEGA pocket watch, and
there are a great variety of calibers in steel, silver or gold cases.
Il n'est pas rare de trouver des montres de poche OMEGA avec de jolis calibres dans des boitiers acier, argent ou or.

This is a 15 jewel caliber 40.6L from 1923.
Ce calibre est un 40.6L 15 rubis de 1923

A 15 jewel Caliber 19, from after 1905.
Calibre 19 lignes 15 rubis après 1905.


A 15 jewel OMEGA Caliber 38.5 T1 created in 1932.
This one is the same than military models
Calibre OMEGA 38.5 T1 15 rubis créé en 1932 identique aux montres militaires ci-dessus.



This caliber with its 15 jewels is a great classic for OMEGA.
Calibre Omega 15 rubis qui fait partie des plus vendus par Omega.

Again, a solid silver model.
Encore un autre modèle en argent.

The entire watch is in a perfect condition.
La montre est dans un état parfait.

The decoration of limbs is exceptional.
La décoration de la boite est exceptionnelle.

Some simple steel models.
Quelques modèles simples en acier.

Another model.
Un autre modèle.

The bi-metallic balance.
Le balancier bi-métallique.
.


The case of this one is of gold.
Le boitier de celle-ci est en OR.


.

Omega Pocket watch with a case made of gold.
Autre modèle d'Omega OR.

The movement with a jewel in center .
Le mouvement avec empierrement au centre.

The caliber of this pocket watch is particular.
Le calibre est particulier.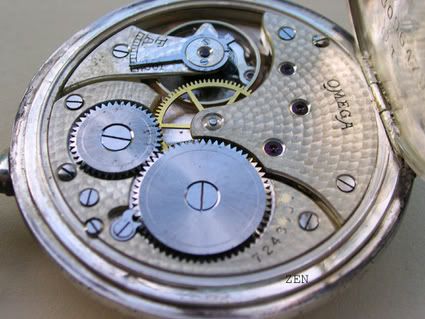 Its finition is unusual for an Omega
Sa finition est assez inhabituelle chez Omega.


.

A hunter from OMEGA with a case made of sterling silver.
Une Savonnette OMEGA avec un boitier argent.
.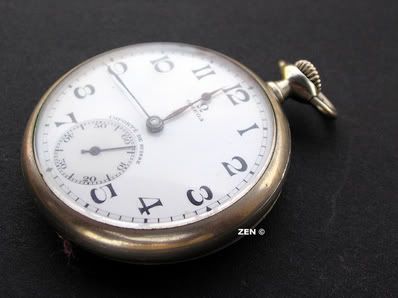 A simple OMEGA pocket watch
Une OMEGA de poche toute simple.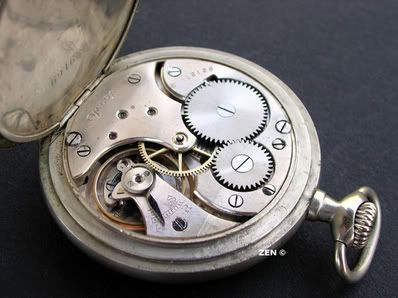 .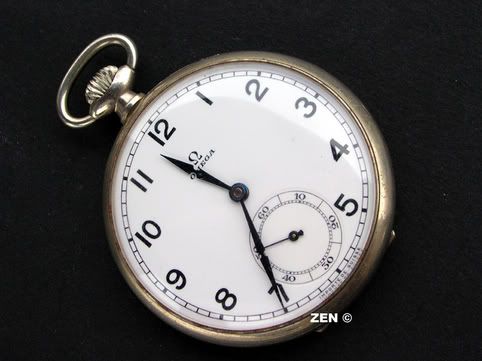 Another model from OMEGA - Un autre modèle OMEGA
.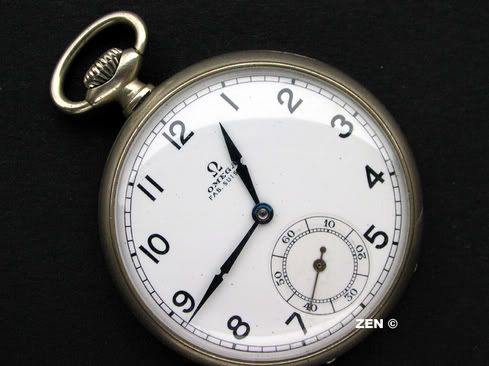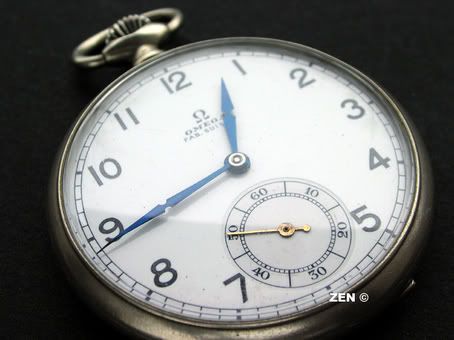 Classic version from the 30'
Modèle classqiue des années 30.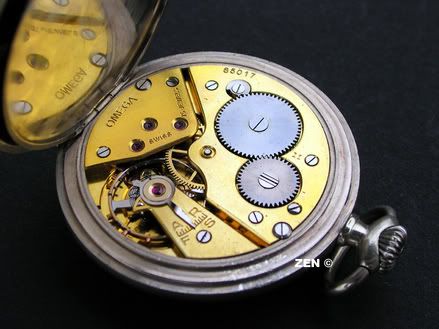 Caliber 38.5 T1-160 15 jewels from 1933.
Calibre 38.5 T1 gamme 160 15 rubis créé en 1933.
.


Big pocket watch from OMEGA for American market between 1915 and 1918.
Grosse montre Omega pour le marché américain entre 1915 et 1918.

The caliber calibre 17 LIBSPN is not signed by Omega but was made by OMEGA. This caliber is often in watch REGINA, a brand from OMEGA.
Le calibre calibre 17 LIBSPN non signé fut fabriqué par OMEGA et se retrouvait souvent dans une sous-marque d'OMEGA, REGINA.

.
An OMEGA pocket chronograph :click on picture.
Pour voir un chronographe de poche OMEGA voir :cliquez sur l'image...
.
LES COLLECTIONNEURS DE MONTRES OMEGA PARTAGENT LEUR PASSION SUR FORUMAMONTRES.
(lien dans l'image)